LOOKING FOR A DIGITAL MARKETING STRATEGY THAT ATTRACTS, BUILDS AND NURTURES YOUR AUDIENCE?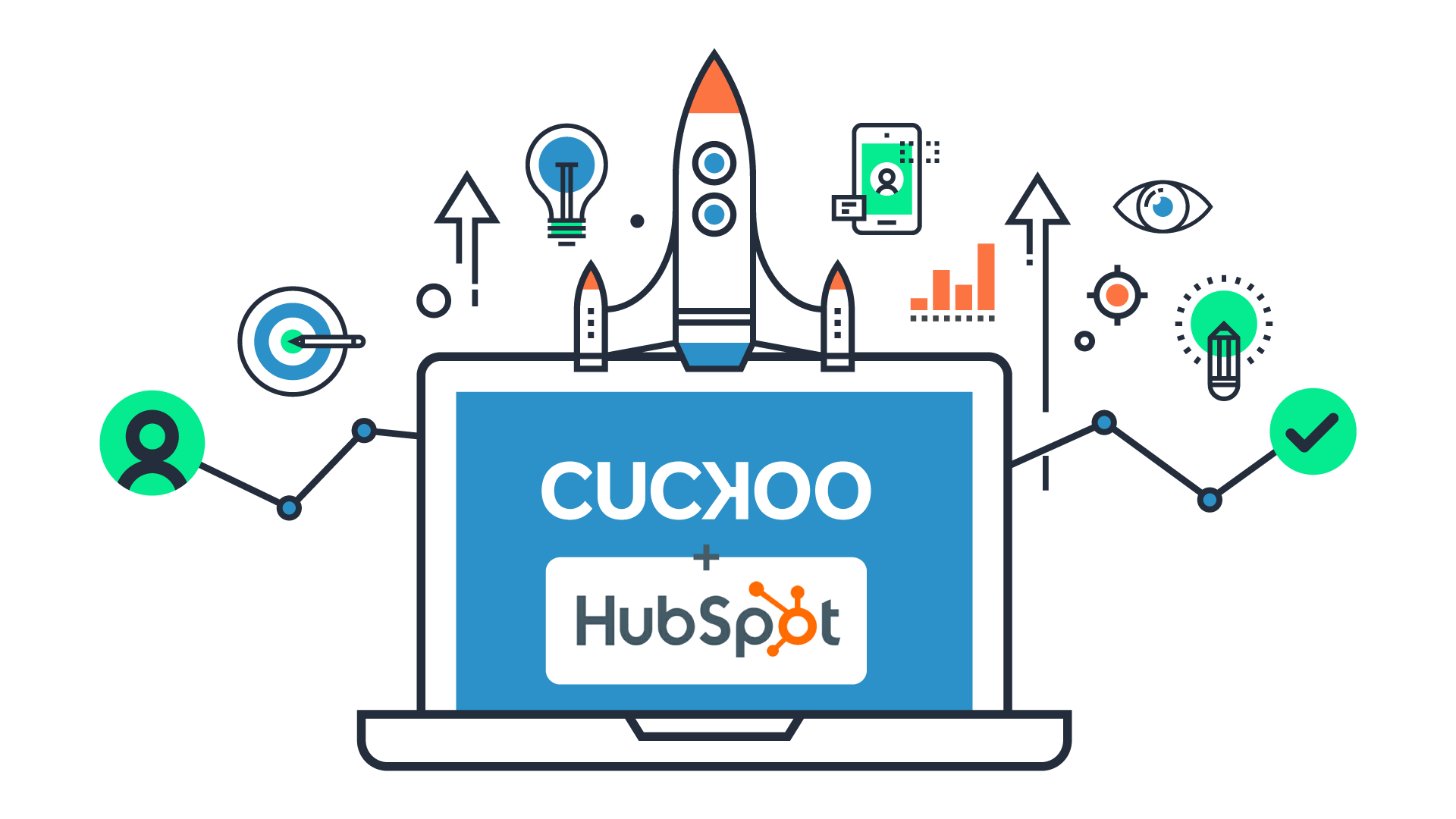 Cuckoo + HubSpot could be your next best business decision?
We all know that digital marketing is the future, however, if executed with the right tools, you can turn your digital strategy into a well-oiled conversion driving machine. As a HubSpot partner Cuckoo understand that it takes experiences, planning and a whole lot of customer insights to really make a campaign truly fly.
At Cuckoo we work incredibly hard to meet our client's objectives you see. We are a creative brand and marketing agency with over 30 years' experience, working with some of the worlds most respected brands.
We take our years of experience and blend it with the wonders of HubSpot to not only create beautiful and clever brand strategies, but those that inspire and delight the audience, guiding them through extremely intuitive journeys and encouraging the right customers to convert.
We understand that no two strategies are the same. No matter what stage you are at with your digital transformation we can support and guide you to adopt the right strategy that fits with your business and objective.
HubSpot is our number one recommendation for a truly holistic brand strategy, taking every touchpoint of your brand and consolidating into one global destination, where you can analyse in real-time and identify where the true opportunities lie. As a team we will know who your customers are before they know you.
Audience profiling
and segmenting
Building of clever
and dynamic workflows
Onboarding and integrations
Bespoke landing page design and build
Bespoke email design and build
CRM integrations and optimisation
Social media planning, curating and publishing
Ads management across a multitude of channels including Facebook, Twitter, Google, Reddit, Spotify, YouTube and Pinterest
Sales pro support, working towards one goal with you or your key salespeople
OUR TEAM?
At Cuckoo we have a highly specialised team of designers, developers, content strategists and digital marketers - HubSpot is not just our favourite marketing tool, it's an entire toolbox.
SO, WHAT DO OUR CLIENTS SAY ABOUT US?
'We sat down with Cuckoo and reviewed our strategy and although we felt we were generally on top of our marketing there was still a level of detail we were missing to give us the comfort we were spending our money exactly where we needed to. HubSpot was discussed as a solution and the Cuckoo team totally delivered this for us. We now know everything we need to know; we spend our money more wisely, we understand our customers better and we are able to deliver an intelligent, targeted, meaningful campaign directly to potential interested and engaged customers. Who wouldn't want that?'
Martyn Green Muse Developments